Vx Ace - Ingame Character Generator
A downloadable mod for Windows
Are you creating a simulator game for the RPG Maker Vx Ace?
There are several script options that serve this purpose, such as:
- Neon Black Composite Characters v2.1
(Yes, I'm giving you a better option than mine haha)
But what if none of them is exactly what you expected or does not allow commercial use?
Yes, that was my problem. I wanted a system where I could use characters taller than 32 pixels and I wanted to be able to make money from the game!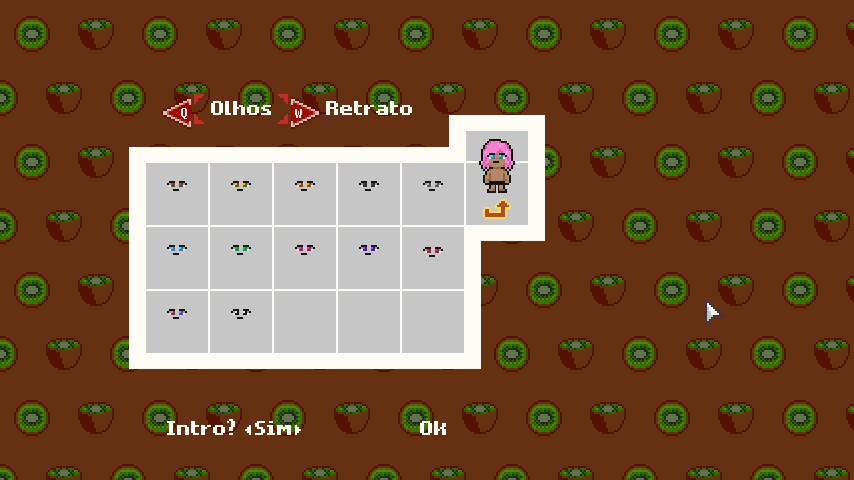 Above you can see an example of what you can do just by changing the layout and some graphics.
This system was made by events and uses Victor Sant's script called Visual Equip. All Visual Equip credits must go to Victor and you don't need to credit me for the event system if you don't want to.

This demo uses some other scripts that are for the demo only. It is not mandatory to use them for the system to work.
If you prefer to use the keyboard instead of the mouse, you can use the actor that was created for that, maybe I'll add that option soon. You can comment below if you need help! ;)
Install instructions
You are about to download an exe file. It was generated using Rpg Maker Vx Ace and should not have any viruses.
To open the project use winrar or similar tool and execute the option to unzip.

By opening game.exe you can test the "game".
The Game.rvproj2 file contains the maps and events that you can use to create your own version of the character creator.
Enjoy! ^^